Query & Reporting
Professional report authors can design, build and securely distribute multilingual reports to the enterprise
Business users can easily create their own reports on the fly
The mobile workforce can access and interact with reports on mobile devices
Web-based, drag-and-drop content authoring interface designed for business users

Relational or dimensional data
Multiple data layouts and visualizations
Styles and formatting
Format, layout, and distribution
Incorporate external data

Users with little or no training can quickly design, create, and save ad-hoc queries and reports to meet reporting needs
Drill-down capabilities and exception management.
Business-defined alerts.
Robust self-service query, reporting and analysis.
Simplified administration.
Centralized security.
Analysis
Access all the information—at all angles and perspectives—they need to drive informed decisions
Validate key information and drive business decisions by incorporating statistical evidence in reports
Perform complex analysis tasks quickly and easily to get to the "why" behind an event or action
Power of predictive analytics into the hands of business users
Dashboarding
Access and interact with dashboards regardless of language or location with mobile applications
Distribute dashboards and integrate them with IBM® Connections for improved collaboration and alignment
Schedule, burst and distribute professionally authored dashboards to a broad audience of consumers including those who need disconnected access to their dashboards
Analyse information and share the results to follow a train of thought or generate a unique perspective
Scorecarding
Align strategy with operations
Communicate strategy and track your progress
Ensure accountability for performance
Share with more user communities
Enjoy simple deployment and administration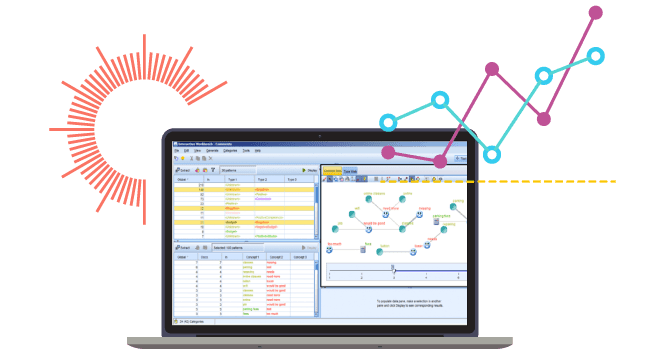 Rich BI in Mobile applications
Support where users need to work with business intelligence capabilities for the office and desktop, on mobile devices, online and offline
Using IBM business intelligence mobile apps for Apple, BlackBerry and Android
Experience insight wherever you are through quick and simple access to business intelligence
Interact with information like never before in a rich, visual and interactive experience
Confidently and easily deploy relevant and reusable business intelligence to any device
IBM Cognos® Active Report provides an interactive analytics experience in a self-contained BI application for browsing and exploring data offline